Best AI Crypto Projects 2023
Discover the future of AI and cryptocurrency in 2023! Delve into the top AI crypto projects that are reshaping the industry with cutting-edge technologies. From SingularityNET to Ocean Protocol, explore the best AI coins and blockchain endeavors making waves in this transformative era. Join us on this exciting journey of innovation and potential in the world of AI-powered cryptocurrencies.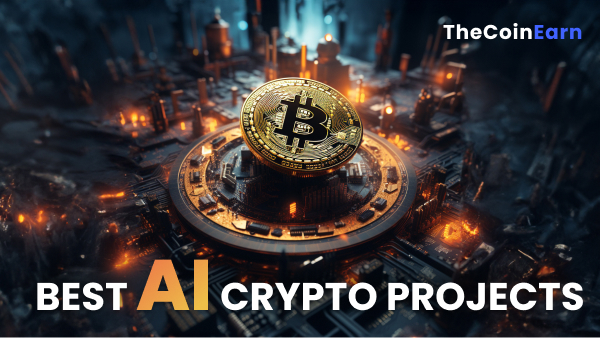 In 2023, almost all industries strive to employ the capabilities of artificial intelligence in one way or another. The ever-growing field of cryptocurrency isn't an exception as many experts recognize the significant benefits that AI can bring to their trade. The initiative of figuring out new uses for artificial intelligence resulted in the creation of quite a few top AI crypto projects that might be worthy of attention and investments. In this article, we selected the most notable examples, so read ahead to find out more about the trending top AI cryptos.
6 Best AI Crypto
| Name | Project type | Native token | Features |
| --- | --- | --- | --- |
| SingularityNET | AI marketplace | AGIX | Hosts a wide variety of AI services;Offers free demo for AI services;Allows installing and running AI services on any device;AI training;Scalability |
| The GRAPH (GRT) | Open source software | GRT | Collecting and storing data from blockchains;Decentralized access to data for developers;Indexing |
| Fetch.ai | Blockchain platform | FET | Autonomous Economic Agents (AEA) for independent task execution and data sharing;Simple Open Economic Framework for AEA discovery;Agent Communication Network;Smart ledger; Contract package |
| Numerai | Hedge fund | Numeraire | ML features for stock market predictions;Meta-model investment strategy; Model staking; |
| Synthetix | Distributed asset insurance protocol | SNX | Decentralized finance;Exchange of synthetic assets; |
| Ocean Protocol | Open source data exchange protocol | OCEAN | Decentralized data market;Sharing data and services;Tokenization of data assets; |
Top AI Crypto Projects in 2023
In this list of the best crypto AI endeavors, you can find the most prominent projects that have already proven their efficiency, security, and high performance delivering positive results.
SingularityNET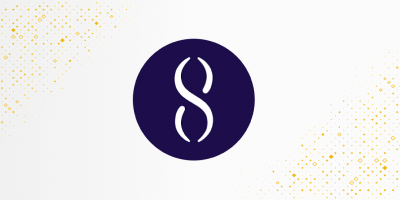 SingularityNET is a decentralized marketplace for AI services built on Ethereum and Cardano. It was founded by Dr. Ben Goertzel, one of the main inventors of the well-known intelligent humanoid robot Sophia, and after years of development, this best AI crypto project has entered its third beta testing stage.
SingularityNET is considered to be a groundbreaking project that strives to challenge the current dominance of big tech corporations in the field of artificial intelligence. It utilizes the power of blockchain technology to provide users with streamlined access to various algorithms and applications. Users can incorporate available services offered into their websites, applications, or other products via the SingularityNET marketplace, while developers monetize their products or services by publishing them on the SingularityNET network. Developers set the price for a variety of services that include images, videos, audio, text, and bio-AI. What's more advantageous is that there are also no fees for using the functionality of this top AI cryptocurrency project. In the long run, SingularityNET aims to develop a robust Artificial General Intelligence (AGI).
The GRAPH (GRT)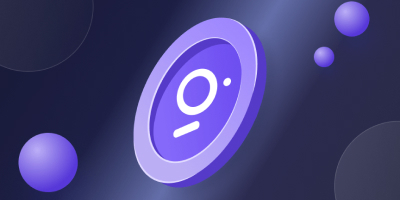 The GRAPH is open-source software housed on the Ethereum blockchain. It's called "open source" because anybody can read the project's source code.
The main purpose of The GRAPH as one of the best crypto AI projects is to gather, preserve, and index information from blockchains so it can be easily accessible for developers with the help of artificial intelligence. To improve query performance, The GRAPH organizes the data it collects into subgraph-based indices. Queries are sent through decentralized applications (dApps) that run on a blockchain, as opposed to being hosted on a company's servers as usual.
To ensure the accuracy of the data stored within its network, The Graph utilizes its native AI-generated coin, GRT. Users, including indexers, curators, and delegators, who want to use functions of this top AI crypto and receive payment from the network must stake GRT.
Many have already recognized the potential of The GPAPH as the best artificial intelligence cryptocurrency, and even prominent Ethereum dApps such as Aave, Curve, and Uniswap use it.
Fetch.ai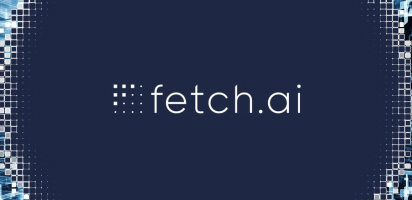 Fetch.ai is an advanced blockchain platform that integrates AI and blockchain technology to provide users with a more efficient and automated approach to handling their daily tasks and management operations.
The internal economy of this best artificial intelligence crypto platform is powered by its native coin, FET. It's a requirement for users to make payments with FET to access smart agents services on Fetch.ai. The machine learning and AI components integral to the Fetch.ai project can only be accessed through the FET token making it one of the best AI crypto coins.
Among Fetch.ai's notable features developers set governance and direction capabilities for users who stake FET as their top AI crypto tokens allowing them to participate in the decision-making process. Token owners can basically decide on the platform's future exercising their voting rights on significant updates, modifications, and other decisions.
Numerai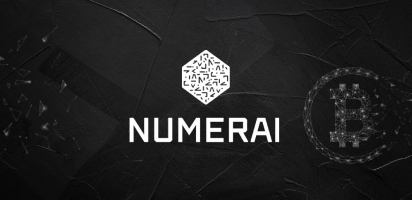 Numerai is a blockchain-based and AI-powered hedge fund aimed to enable the best AI crypto trading practices and reduce inefficiencies in the stock market by combining premium crowdsourced stock market prediction models. To encourage high-quality contributions, the Numerai translates and normalizes financial data into machine learning (ML) problems solvable by a global community of data scientists.
As a reward for making unique and correct market predictions, members of the Numerai prediction ecosystem receive Numeraire (NMR), which is one of the top AI coins and the fund's native cryptocurrency. Numerai combines the top contributions into a meta-model used for trading stocks. Numerai's market-leading prediction competition allows anyone in the world to download and model encrypted datasets.
Synthetix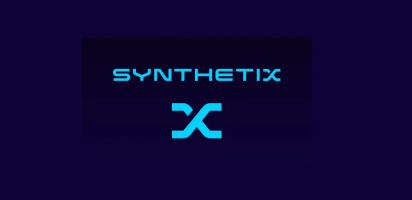 Synthetix, one of the top AI blockchain projects, is a cutting-edge protocol that facilitates the issuance of synthetic assets on the Ethereum blockchain. It supports synthetic commodities resembling gold and silver, synthetic cryptocurrencies, inverse synthetic cryptocurrencies, synthetic cryptocurrency indexes, and synthetic fiat currencies. Synthetix exposes non-blockchain-based assets to the cryptocurrency ecosystem, stimulating the growth of a more comprehensive financial market.
The primary objective of the Synthetix protocol is to enable users to trade a diverse range of financial goods and assets that are not present on-chain. Users of the Synthetix protocol can create various indices, such as the DeFi index, which tracks the prices of different DeFi assets. The Synthetix Network Token (SNX), the native token of the company, is utilized as collateral for the issued Synths.
Ocean Protocol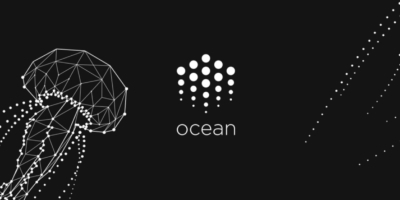 Ocean Protocol is a decentralized protocol that enables individuals and companies to securely and efficiently share data. The protocol's objective is to grant data owners control over who can access and utilize their data. This project belongs to the top AI crypto projects because of the capability of tokenization of data.
The Ocean Protocol, built on the Ethereum blockchain, creates a solid connection between data producers and consumers. With the use of the protocol's functionality, data services and datasets are tokenized, allowing data providers to monetize their data. Simultaneously, data consumers can easily and securely acquire reliable and valuable data. Users can access data by purchasing "data tokens" published by data providers in the ERC-20 standard in exchange for OCEAN, one of the best AI tokens. The protocol also enables data providers to impose limitations on how their data may be used.
Conclusion
We hope this article cast more light on the use of artificial intelligence in the cryptocurrency segment and the current state of the best AI crypto projects. They've already shown considerable results in progress and still have lots of potential for growth. Follow our blog to find out about all new tendencies and technologies in the world of crypto.